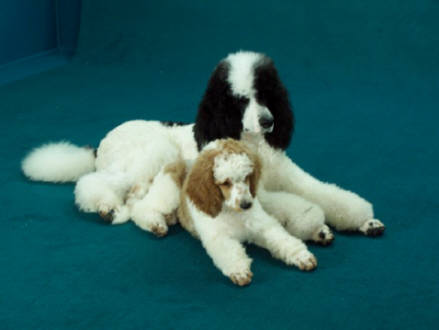 Joey at 7 mos.

Scotty at 2 mos.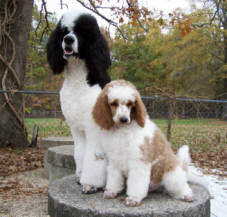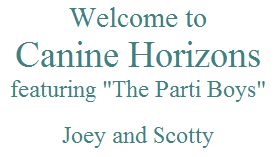 Some of my favorite pictures from February - Joey is ten months old and Scotty is five months old.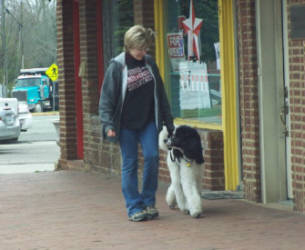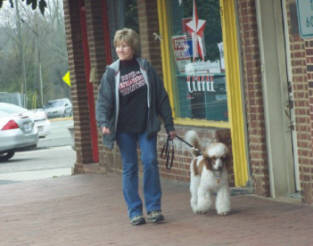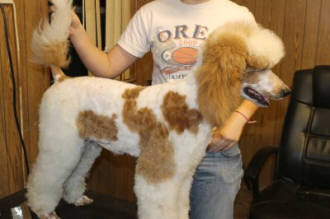 Socializing the puppies - walking each individually in town. (Above) Scotty's litter brother, Catcher.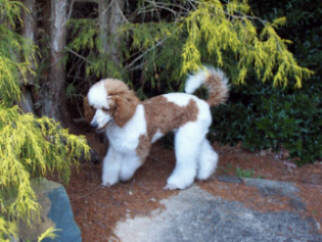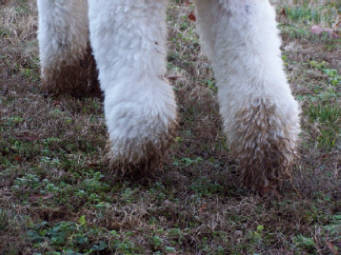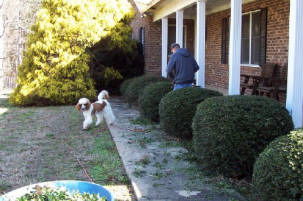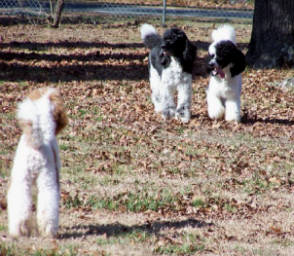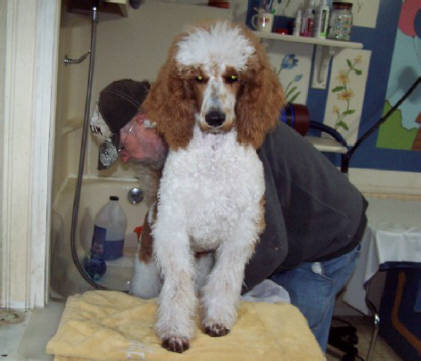 While their Dad's doing yard work, the Poodles play in the muddy front yard. Look at those muddy legs!!
Which means someone's got to get their legs washed and dried.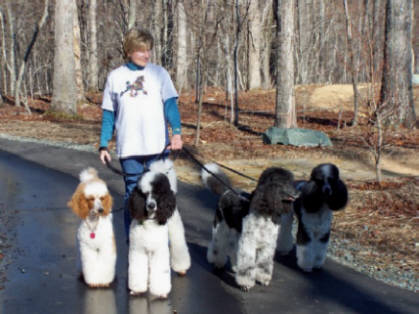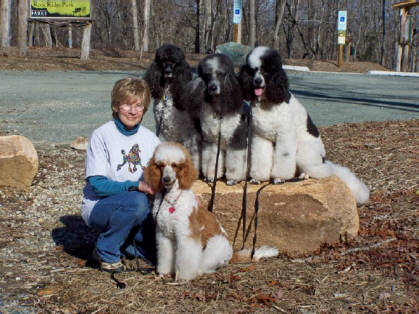 A lovely new park has opened close to our house. Unlike in our own woods, the dogs have to wear leashes here . . . but, still, lots of fun.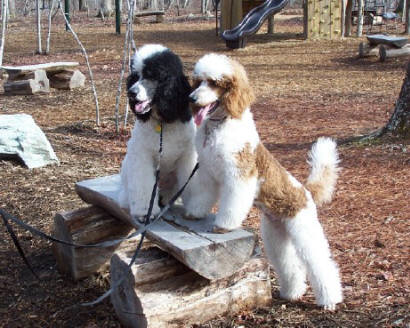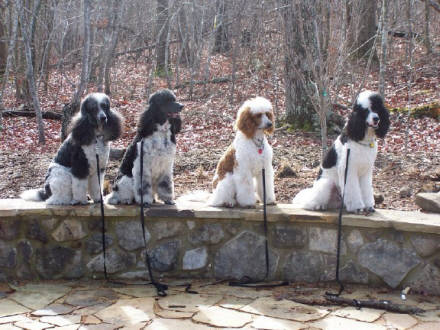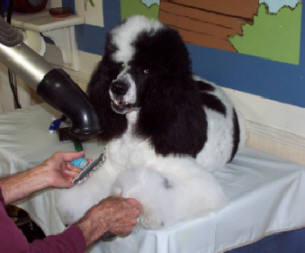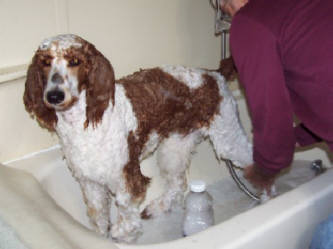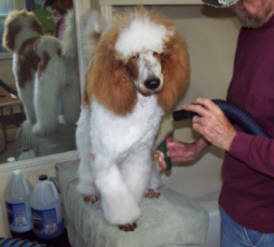 When small jobs are done in a timely manner, there are no big jobs - so we wash/scissor the Poodles every two weeks.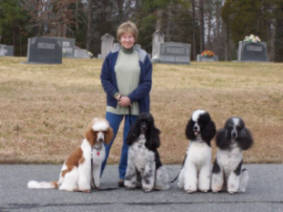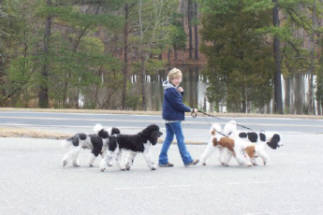 There's a country church down from our house that has a big parking lot where I sometimes train the dogs.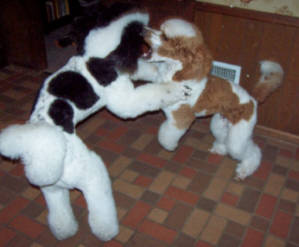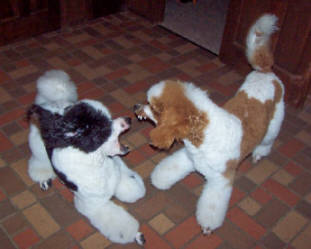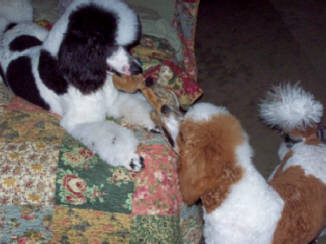 I love having two boys . . . they are so much fun together.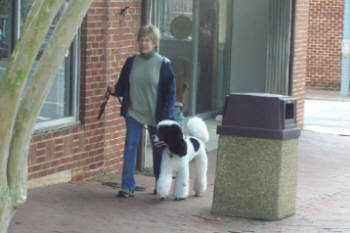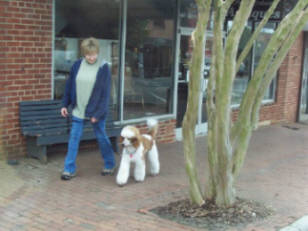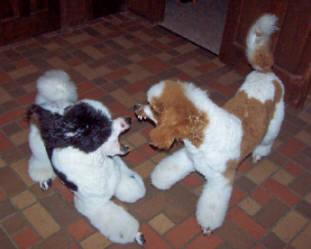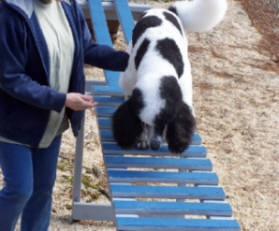 Joey leaning the horizontal ladder Walking Scotty in town Walking Joey in town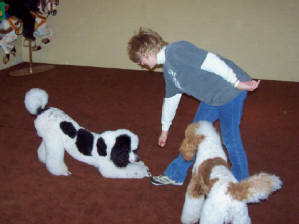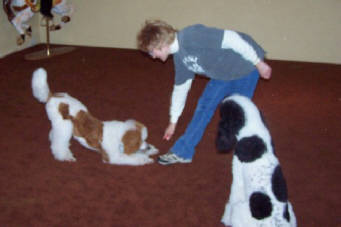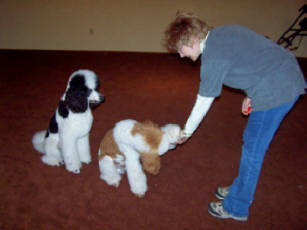 Joey practicing the "Bow" Scotty knows the "Bow" too. Scotty's learning to "Hide Eyes"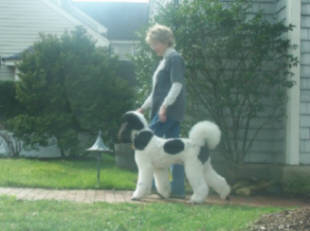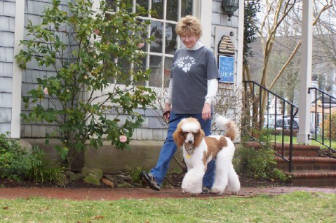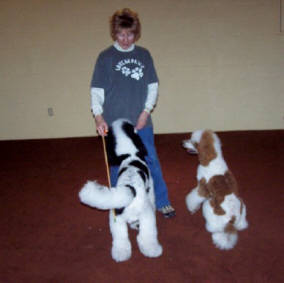 Joey practicing hip target Walking the dogs in another town near us.
I never should've taught Scotty to bark when he wants outside! I was busy typing and he wanted to go out and play.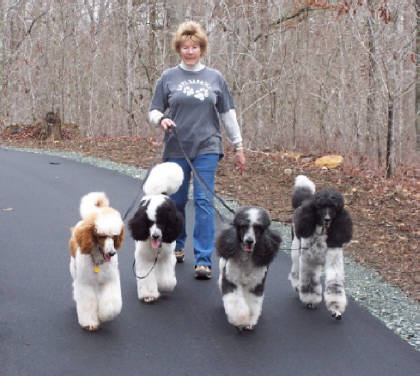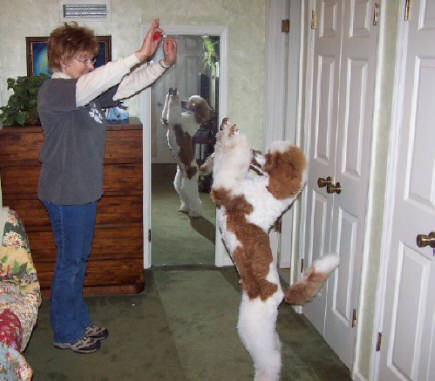 Scotty practicing the "High" At the park again.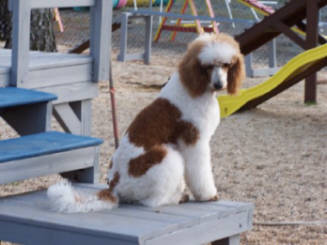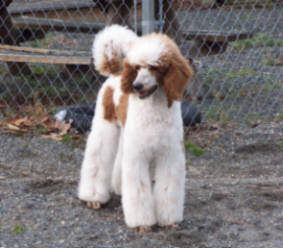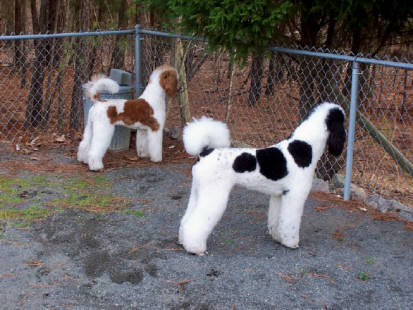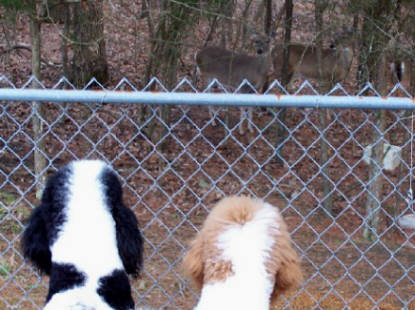 Scotty watching for his brother Joey
Joey and Scotty watching deer that come up to our back fence. We sometimes throw bread crusts over the fence for the deer.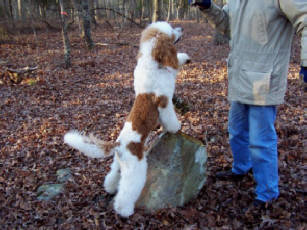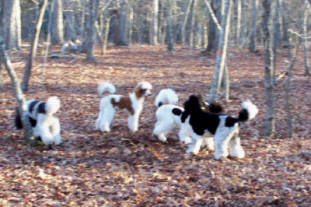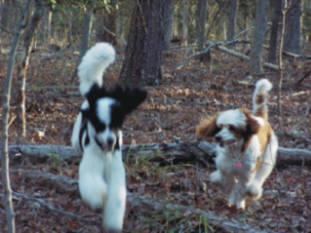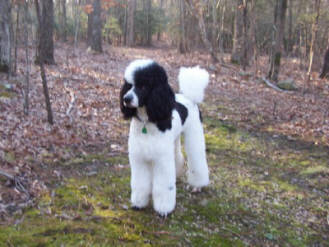 During the winter, we walk with the dogs in the woods almost every day. The above tree is about four feet off the ground.