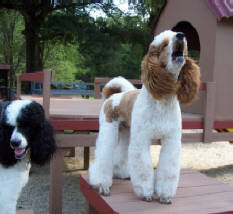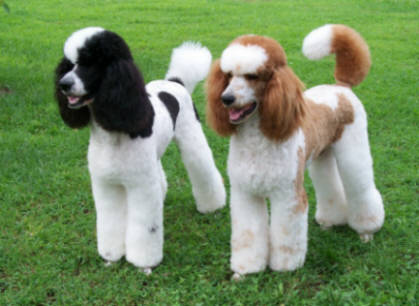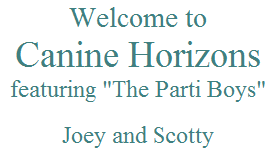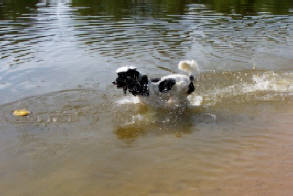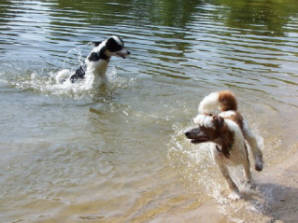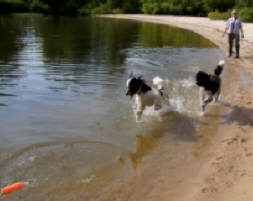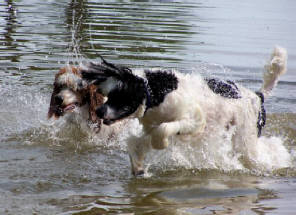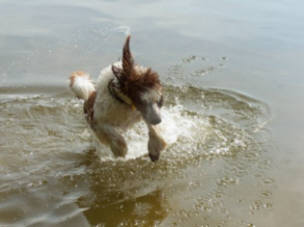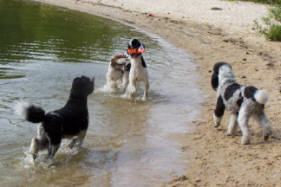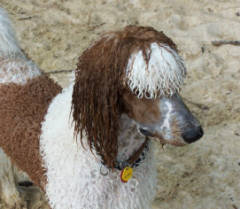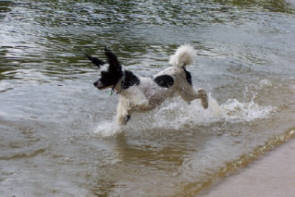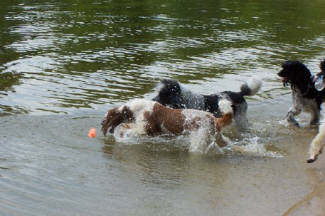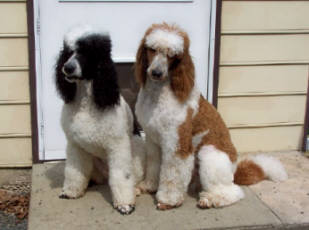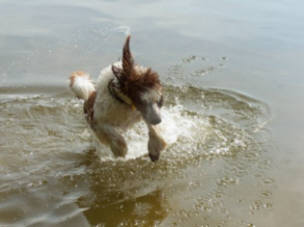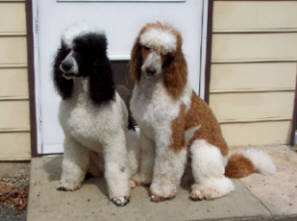 Some of my favorite pictures from June - starting out with a morning at the lake - we go every two weeks in spring and early summer.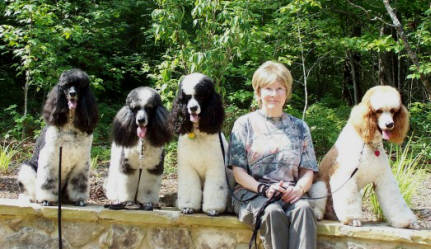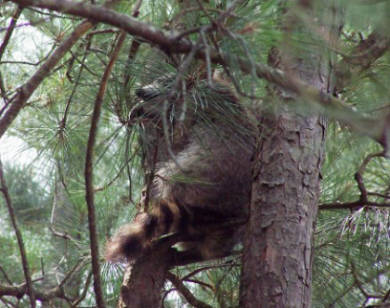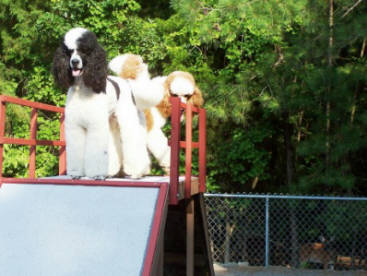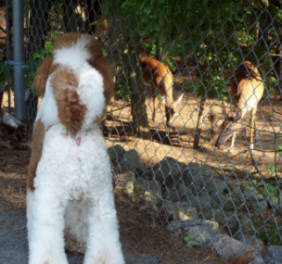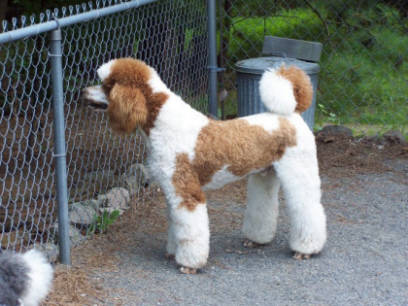 This is the obstacle with the sides on - see deer lower right corner. These are our resident deer that come up to the fence.
Scotty barked and barked till we came over and saw a racoon up a tree.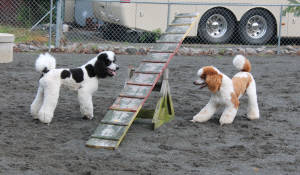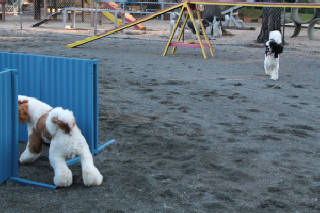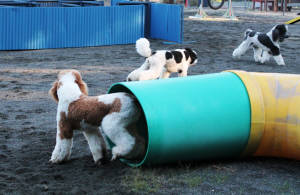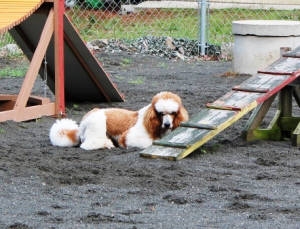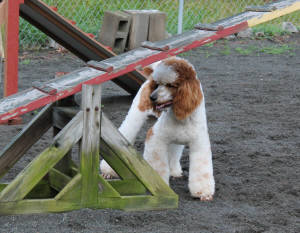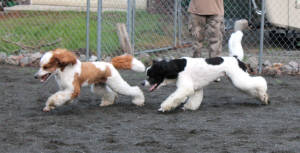 We come out early in the morning and the dogs spend about an hour playing. Notice all the times Scotty is in "stalk" mode.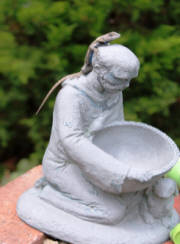 This is the second time I've caught a lizard using the St. Francis statue's shoulders as a lookout post.
Doesn't he look serious?!
This is a park we visit a lot.
The dogs love this obstacle - the sides aren't on yet.